On slopes and tracks
Enjoy your skiing vacation in San Vigilio

Snow flurries, pristine snow covers as far as the eye can see, and the winter sun making ice crystals sparkle. Winter holidays in the Dolomites are truly magical. Ever more people are spending their skiing vacation in San Vigilio. This is mainly because of the popular ski area Plan de Corones, which just a stone's throw away. The best conditions, therefore, to enjoy a winter holiday in the Dolomites to the fullest.
Winter in South Tyrol offers something for everyone. While some will conquer the slopes, others will embark on beautiful ski hikes.
Only 1 km from the Villa Sole in San Vigilio, a cross-country trail with a total length of 12 km starts. An appealing tour that fascinates many enthusiastic winter tourists.
However, not only cross-country skiing guarantees many winter pleasures. Snowshoeing is another highlight among popular winter activities in South Tyrol. In any case, there is no space for boredom during a winter vacation in South Tyrol.
Sunny days on the ski slopes, and plenty of winter fun. Perfectly groomed slopes await you in the charming skiing areas of Plan de Corones with the possibility to easily reach the ski areas in Alta Badia, Sella Ronda and the Dolomiti Superski.
For those who are not great skiing fans, there are plenty of opportunities for tobogganing, hiking, and cross-country skiing across the Tamer Valley, surrounded by the Dolomites (UNESCO World Heritage) – Here, everybody can fully enjoy their winter vacation.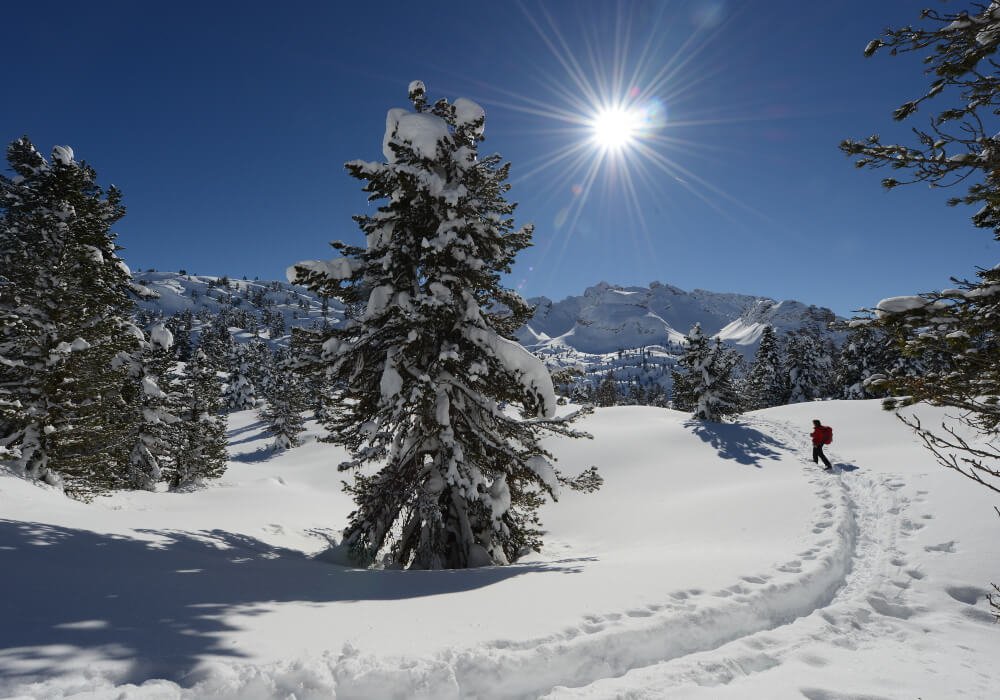 Plan de Corones – A popular ski resort

South Tyrol's number one ski area is called Plan de Corones. Located at an altitude of 2,275 m, here winter sports dreams come true. A winter vacation in the Dolomites often leads to the ski area Plan de Corones, as there are more than 119 kilometres of slopes to choose from. The slopes are always in impeccable condition and there are many ski lifts. Feel the adrenaline while you climb up by cable car, anticipating to finally make your way down the slopes.
There is the perfect slope for everyone. Different levels of difficulty ensure that not only beginners, but also real ski bunnies get their money's worth. Decide for yourself which slope is suitable for you and simply enjoy your skiing holiday in San Vigilio.
For absolute beginners, the area offers ski instructors, who will teach you all necessary skills. Age does not matter. Everyone can take advantage of the ski schools in the ski area Plan de Corones. You will not only feel soreness in your legs, but also in your belly. But not because of overexertion, but because there will certainly be plenty of laughter and fun.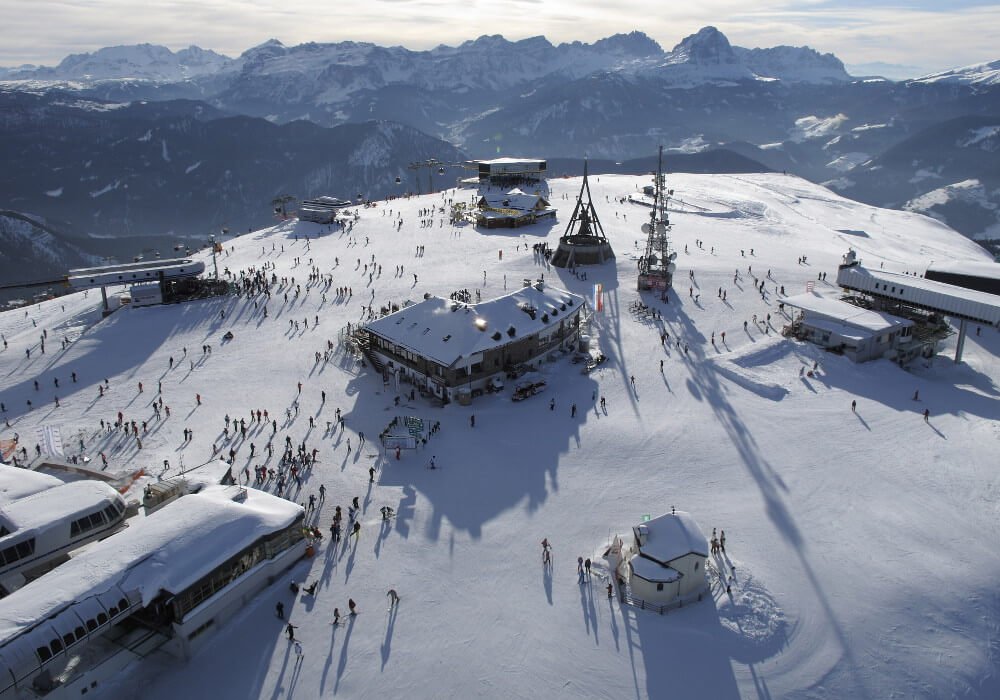 With 32 ski lifts, this ski resort is extremely well developed, and the many guests can be transported quickly to the various slopes. A trip to the hip ski area Monte Spicco, another popular ski resort in the region, is also a great experience. This ski area is a bit smaller and is popular with guests looking to explore other slopes. By the way, there is also the longest toboggan run in South Tyrol.
After Ski Party – Let's have fun!

When the day comes to an end, and your legs are getting tired, you ma relax or party in one of the 40 alpine huts on Plan de Corones. As you like! From quaint to exclusive, there is something for every taste and every age. You should definitely experience the legendary after ski parties at least once during the winter holiday in San Vigilio.